Shopping Cart
Your Cart is Empty
There was an error with PayPal
Click here to try again
Thank you for your business!
You should be receiving an order confirmation from Paypal shortly.
Exit Shopping Cart
As promised, we are going inside the Grand Opening and "Grand" it was. Anne Marie was surrounded by family, friends and colleagues.. we were all family that day.
The weather held up nicely for the ribbon-cutting ceremony and it was an exciting moment for all.
For all of those who couldn't make it to the event - please enjoy the special moments that were captured by the photographers who were there to mark the day as a "Forever-Day" for all.
Photo's by Cheralene Kondel
After the toast servers passed horderves to the guests and the food was  beautifully presented. Thank you, Angelo & Annmarie Gurino owners of Ragtime Gourmet for the flavorful horderves and hot and cold delicacies served at the Grand Opening.
Photos by: Fidel Amos
Good Luck Anne Marie - we wish you much success,
good health and happiness!
The weeks leading up to the event was similar to planning a wedding, which included the jitters and normal concerns. "Do we have enough food?" "Do we have enough favors?" "Did we forget anyone?"... the usual.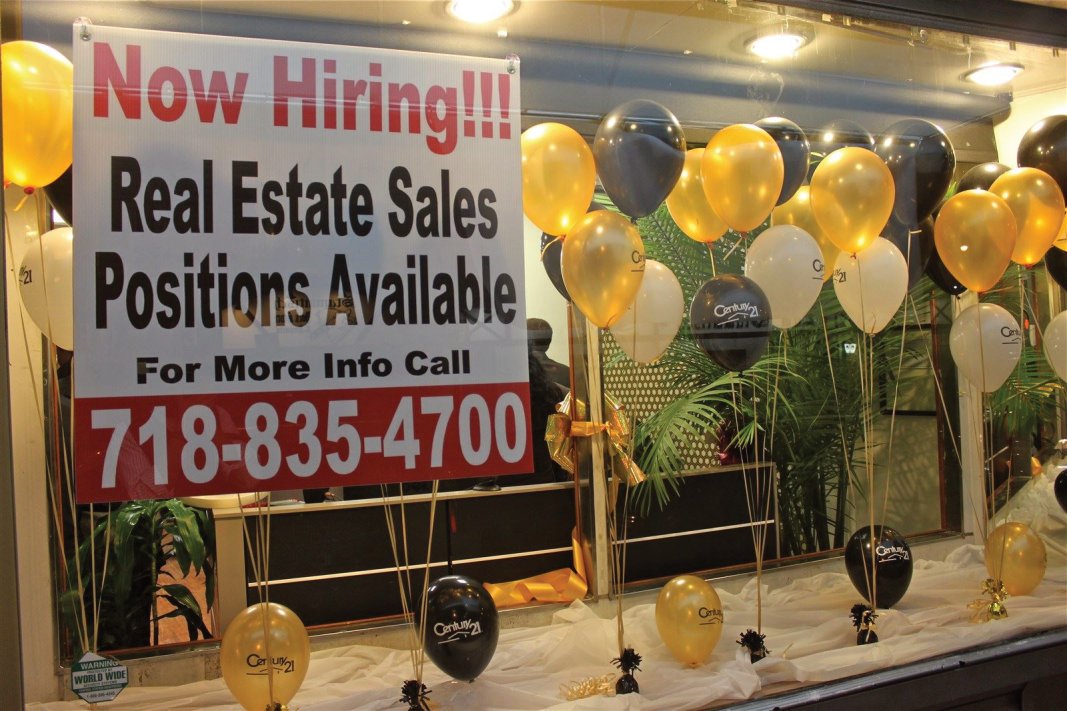 On the morning of the event those concerns were replaced with  excitement. The last minute touches were actually quite fun to do and our  front window was a beautiful sight.  
"Elegantly simple" - It was a GRAND Opening!
We had the bow and ribbon for the ribbon-cutting ceremony - in the traditional Century 21 gold color.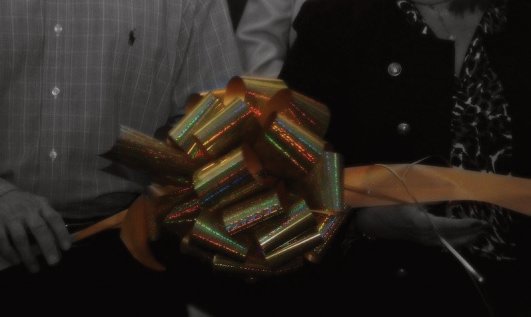 Andrea and Anne Marie were spending countless hours interviewing agents. They have a wonderful way of making the prospects as comfortable as possible. They truly have a  team spirit about them, well no - its more like family.  I watch and listen as they encourage and nurture the agents through the process. "It takes diligence". they said,  "its reaching out to the community and introducing yourself", they said - and they are assured that they will receive the support of the entire office as well as the support and countless tools 
Century 21 has to offer. 
Its now February 27th - 
the event is about to begin....
... to be continued
On our blog we will share, the behind the scenes hard- work and dedication that goes into opening a Century 21 office.   
Century 21 offices are independently owned and operated and although it's the most recognized name in the real estate industry, it takes the dedication of qualified and experienced brokers to make the office a success. 
Anne Marie Chirichigno knows what it takes to get an office up and running – she's a seasoned real estate professional with over 25 plus years of experience and already has a successful Century 21 office in Howard Beach – Amiable II Realty Group. 
It begins...
We unofficially opened in December. Our window was painted in a simple but beautiful winter theme.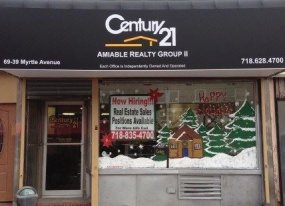 During this time we were decorating the office with a professional modern flair suited for business and comfort.  The large window allows for a lot of light and the desks were  strategically spaced for when you are on a call and close enough to  allow agents to communicate with each other both professionally and socially. 
Our office is equipped with free WIFI and phones. We supply the basic essentials to assist you in running your business efficiently - black and white printing / copies are free - however there is a fee for color prints, fax and scanner. 
Here are some photos of the office...
Our Front Door: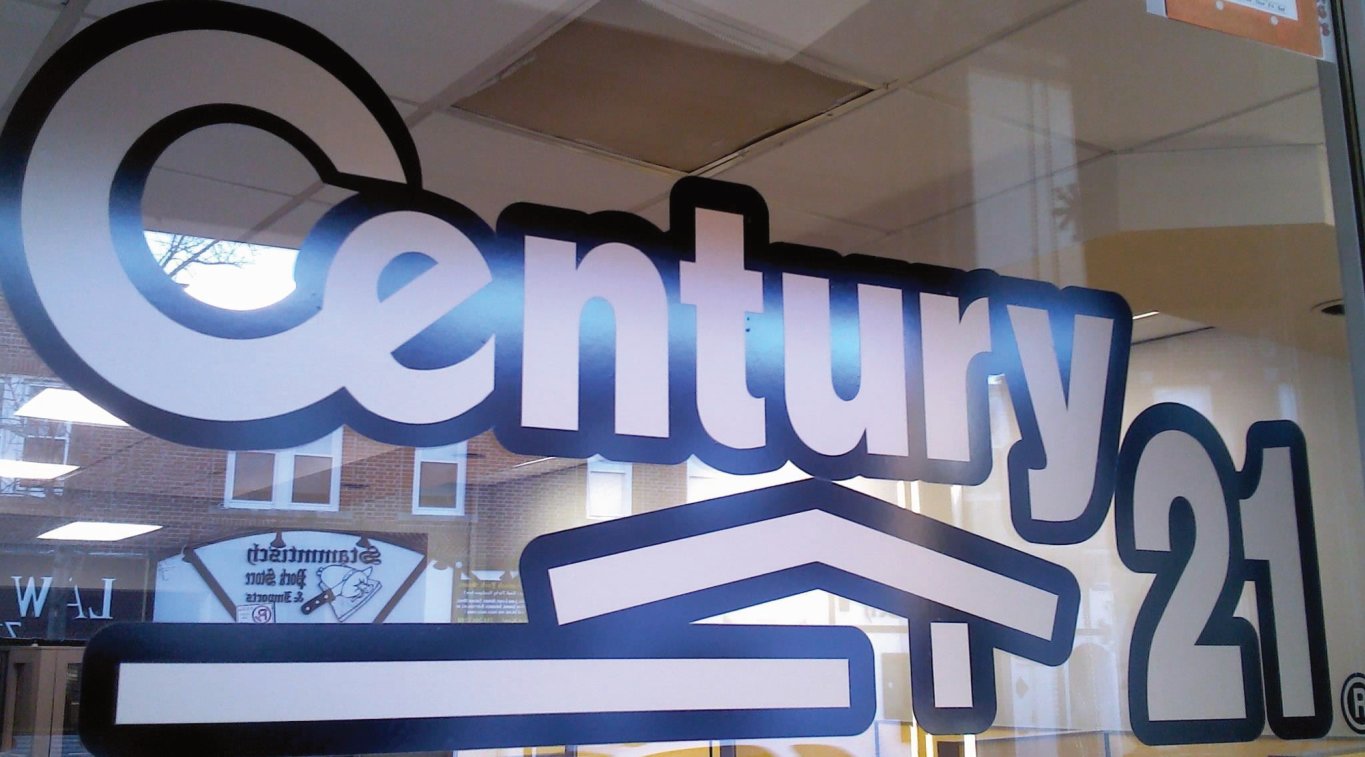 Welcome Mat: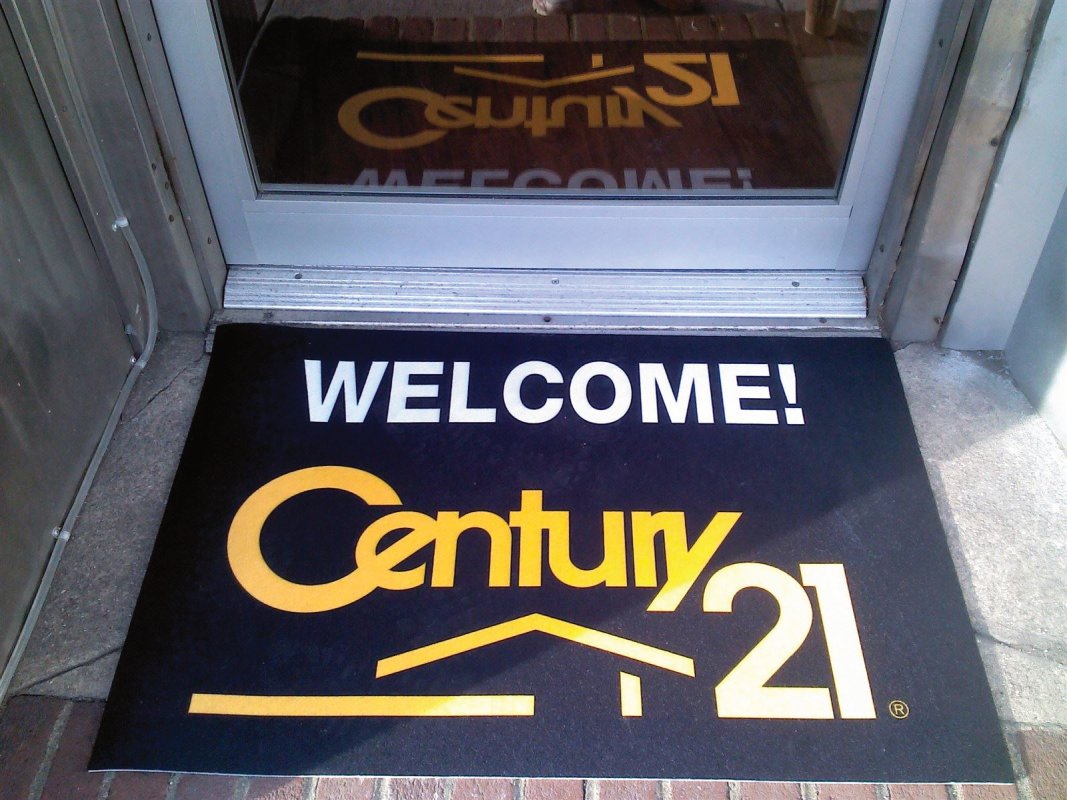 Receptionist Desk: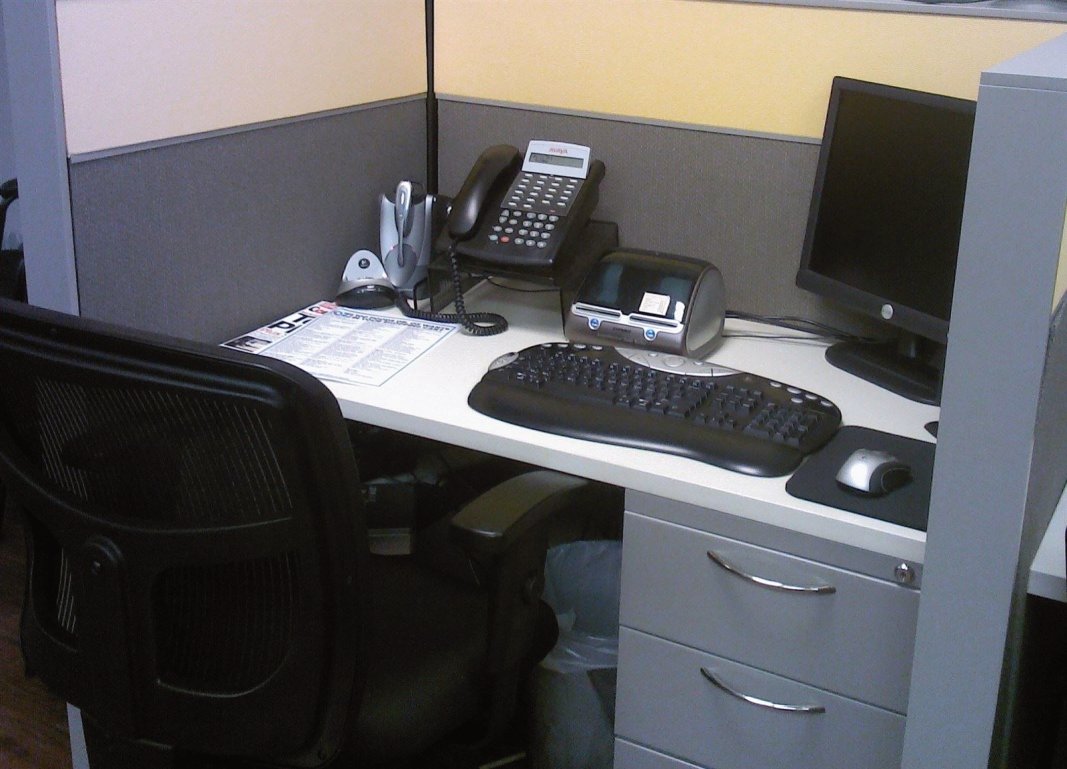 Work Stations: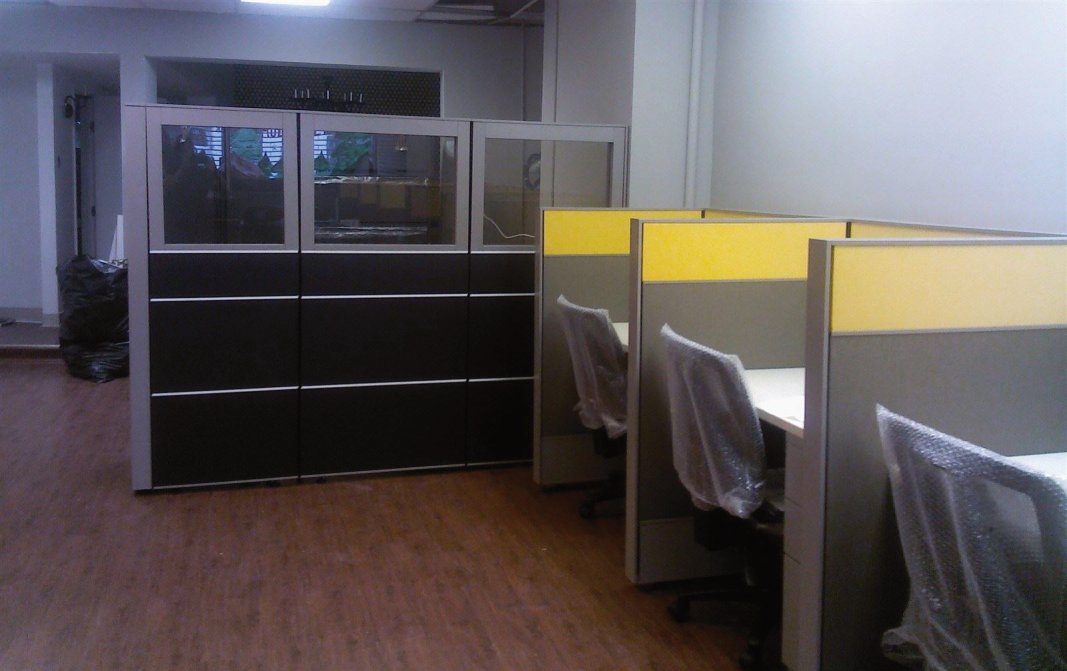 Conference Room: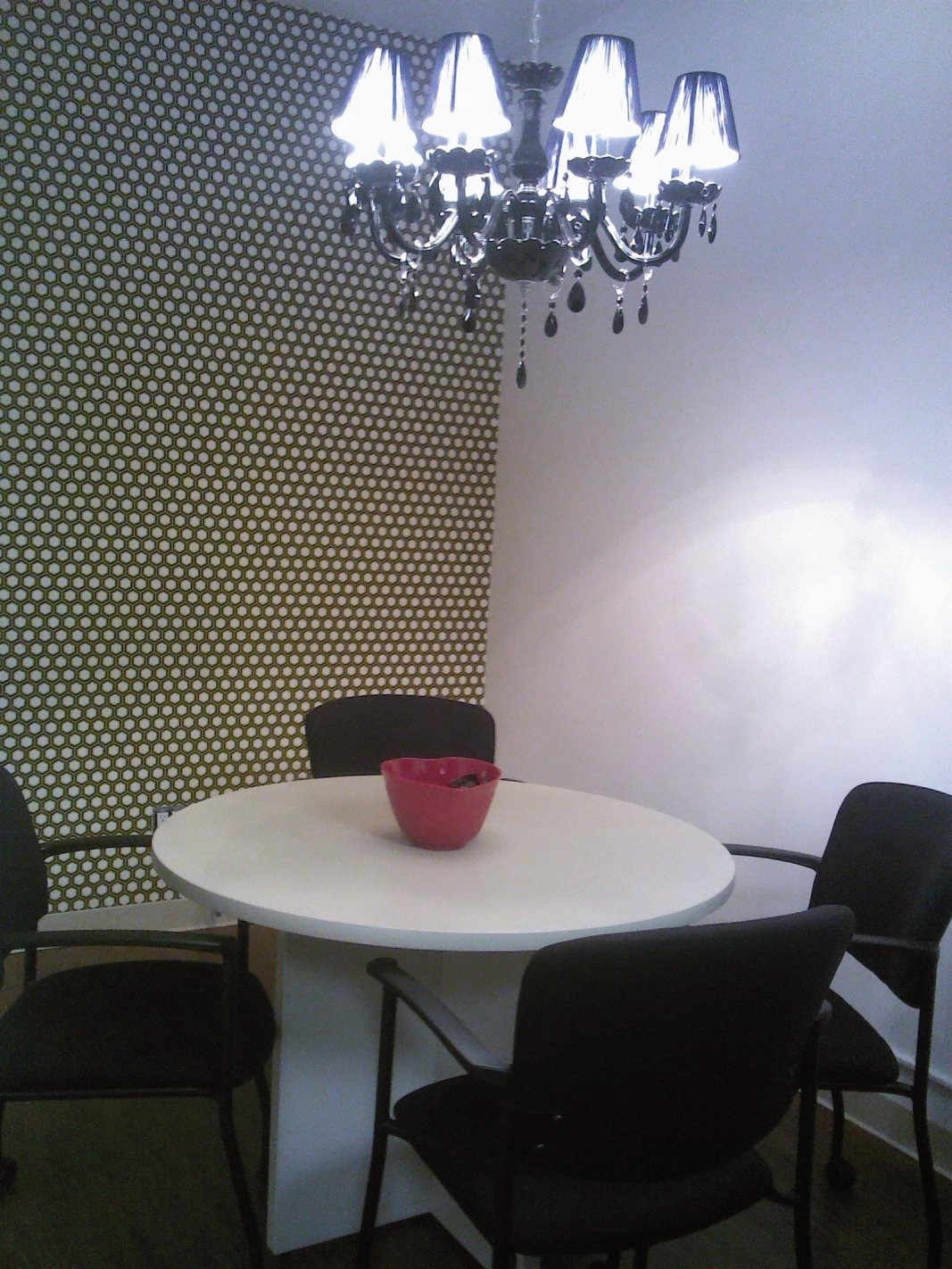 There was a lot more work done to the office since these pictures were taken, 
( January 3, 2013 ) and we had our Official Grand Opening on February 27th - in attendance was Council Member Eric Ulrich who participated in the ribbon cutting ceremony with Anne Marie Chirichigno, husband Greg Chirichigno, agents, friends and colleagues. 
We will take you into our event through a stunning photo collage taken by photographers, Cheralene Kondel and Fidel Amos, which will give you the illusion as though you were there. You will be introduced to all the guests as  you clink your champagne glass with us in celebration of the new beginning. 
We are proud to say we were covered by almost every local Queens, NY newspaper  and the press commentary was of support and praise for Anne Marie. 
So until then - check back with us and watch Century 21 Amiable II grow and prosper in our new location, Glendale, Queens - New York. 
/